Of the Land
While Washington, DC is known for its monumental architecture, the city's natural beauty has nurtured its artists, including Lou Stovall and Di Bagley Stovall.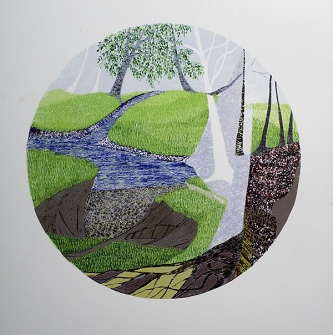 Mornings with Will, Lou and Di Stovall, 1983. Ink on paper. Anacostia Community Museum, Smithsonian Institution.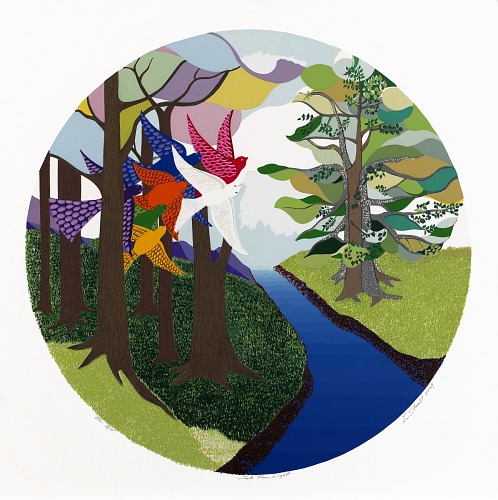 Sea to Shining Sea
, Lou Stovall, 2008. Color screenprint with hand-cut stencil on paper. Smithsonian American Art Museum. Gift of Wendy S. Pangburn.
Lou Stovall developed a love for landscapes and trees in his childhood hometown of Springfield, Massachusetts. Once dubbed the "city of trees," it sits on the eastern bank of the Connecticut River.

Washington, DC's waterways and urban forests, especially Rock Creek Park, drew Stovall to stay after graduating from Howard University in 1966.

Fittingly, Lou Stovall's signature artworks are circular landscapes known as tandems, created to accompany lines of his poetry, such as Seeing Now the Coming Yield.

In 1974, Stovall printed a chapbook of poetry paired with tandems called Of the Land. Will Stovall, the artists' son, edited an expanded version published by Georgetown University Press in 2022.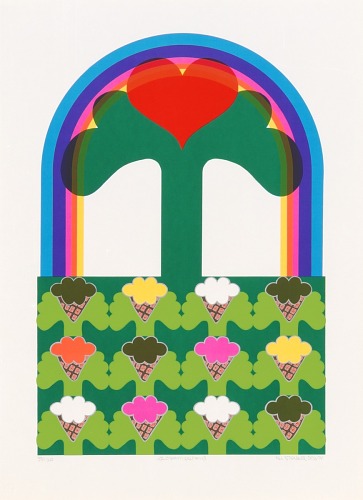 Ice Cream
Orchard
 emerged from a commission to Di Bagley Stovall by the Washington Pre-Schools Organization in 1978. Screenprint. Smithsonian American Art Museum. Gift of Donald A. Brown.
The Chattahoochee River runs through Columbus, Georgia, where Di Bagley Stovall grew up and was mentored by Barbara Pound, a landscape painter.

One can find the "coming yield" in Di Bagley Stovall's artwork, such as gardens full of colorful (and sometimes fanciful) flora and fauna. 



Art grounded in close observation and deep care for the natural world links the Stovalls to Washington, DC artists and art educators dating back to the nineteenth century.

Thomas W. Hunster (1851-1929) loved to paint landscapes. As Director of Drawing for the District of Columbia public schools, he brought plants and even parrots into the classroom for students to draw and paint.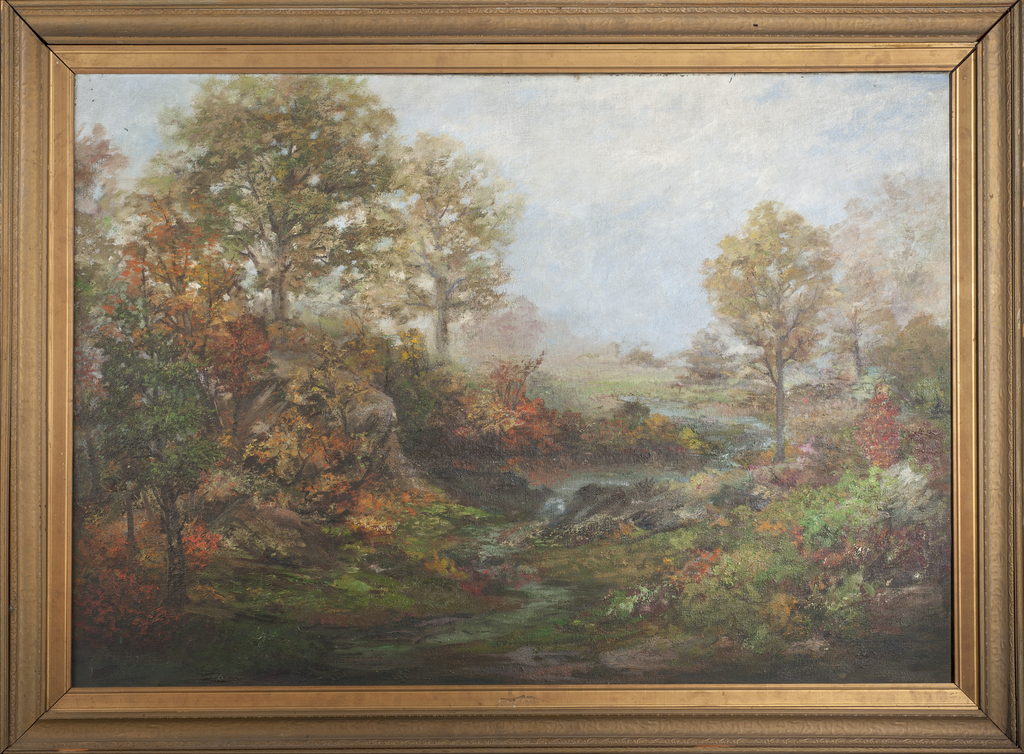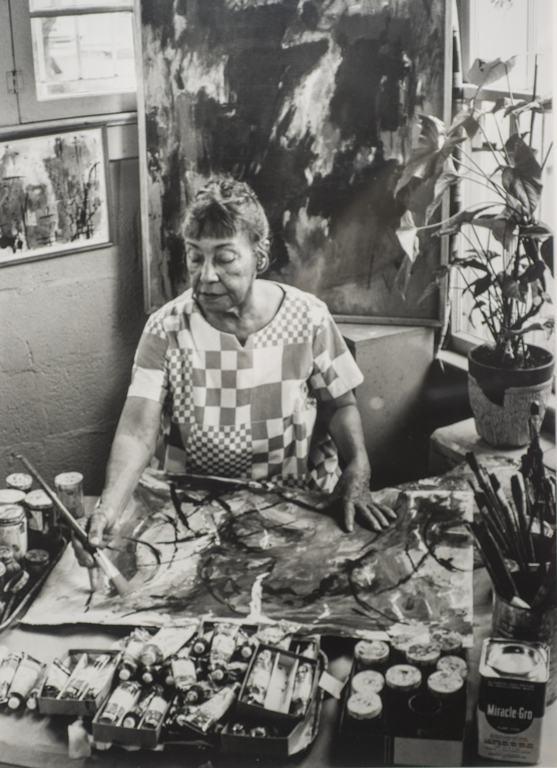 His innovative curriculum for all students, from kindergartenders to post-secondary teacher trainees, also encouraged outdoor drawing.

One of Lou Stovall's mentors at Howard, Professor James Amos Porter, experienced Professor Hunster's curriculum, as did Alma Thomas when she moved from Columbus, Georgia to Washington, DC as a teen, specifically for art instruction.

Thomas painted trees and flowers she saw at the National Arboretum, Kenilworth Park and Aquatic Gardens, Dumbarton Oaks, and in her own yard.





Largely self-taught artist John N. Robinson took classes from Professor Porter at Howard. He painted the lilacs in his yard annually, as well as rendering the rolling hills of Anacostia.
The Stovalls have continued the legacy of Washington, DC artists and art educators. As they taught silkscreen printing at Workshop and created their own artwork, they reconnected residents with the land nestled between two branches of the Potomac River.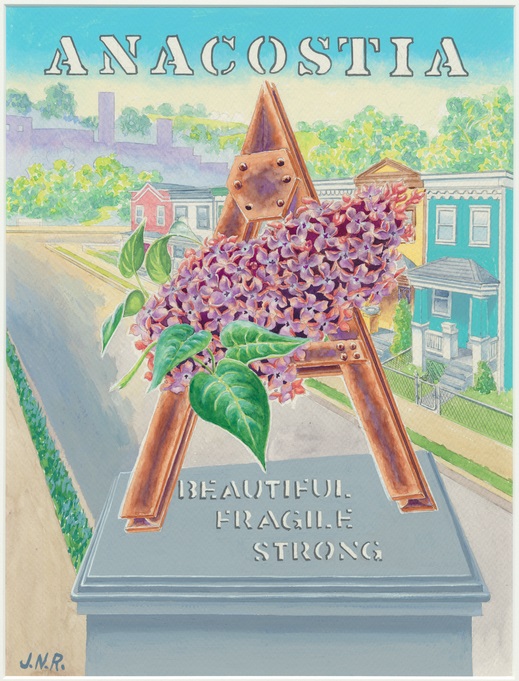 Stovall, Will, ed. Of the Land: The Art and Poetry of Lou Stovall. Washington, DC: Georgetown University Press, 2022.