Hello. Hola. Bonjour. Ciao. Guten tag. Meet Madame Lillian Evanti, who spoke five languages fluently and sang in even more. Born Lillian Evans in 1890, she grew up in a well-educated, affluent family in Washington, DC. Known best for her operatic career, she became the first African American to sing in a professional European opera company in 1925. However, the Howard University graduate was also a composer, lyricist, teacher, art collector, activist, lecturer, soror (Zeta Phi Beta), and goodwill ambassador for the Department of State.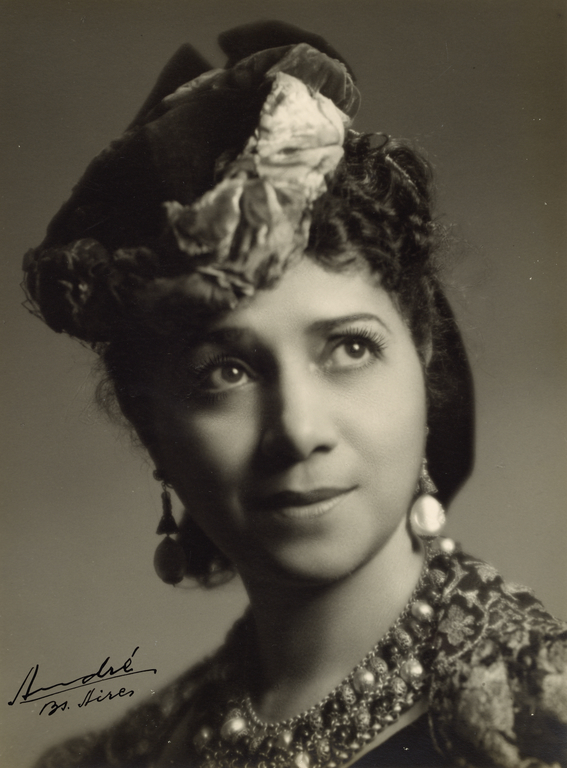 Madame Evanti's legacies include the National Negro Opera Company (NNCO) and the Kennedy Center. She helped to found the NNCO, starring as Violetta in its production of Verdi's La Traviata. In DC, the opera took place aboard the Watergate barge anchored on the Potomac River, witnessed by an estimated 15,000. Her tireless advocacy for a national performing arts center, including testifying to a Congressional committee in 1935, contributed to approval for what became the Kennedy Center, eventually located upstream from the barge.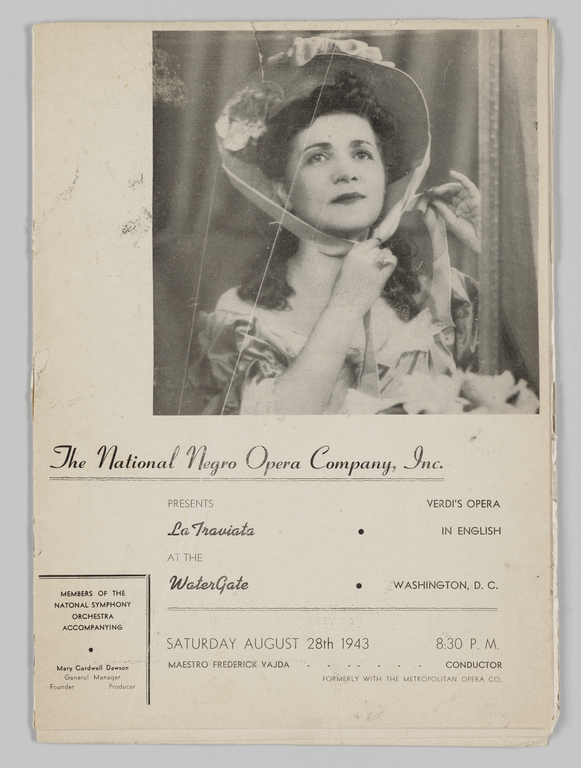 In addition, her love of art, cultivated through the DC Public Schools' innovative art curriculum and friendships with artists like Loïs Mailou Jones and Laura Wheeler Waring, both of whom painted her portrait, lives on in the Evans-Tibbs art collection curated by her grandson, Thurlow Evans Tibbs, Jr.
Active in her local community, which included the fabled U Street, or Black Broadway, Evanti also performed in Europe, Latin America, and South America. Her travels inspired her work toward global harmony. She promoted peace through music through compositions such as Himno Pan-Americano, a bilingual anthem dedicated to the Pan-American Union (now Organization for American States); A Salute to Ghana, commissioned by the Voice of America to honor the newly independent nation in 1957; and United Nations.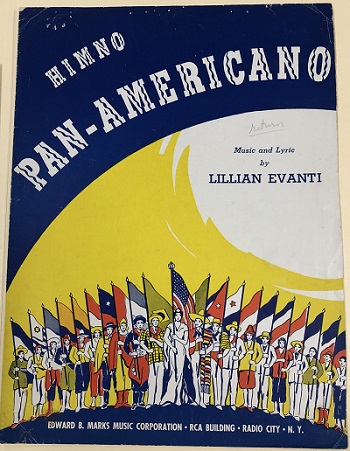 Newspaper readers throughout the United States read her obituary, picked up by the Associated Press, in 1967. Learn more about Madame Evanti through objects, photos, and more in the Evans-Tibbs Collection at the Anacostia Community Museum.
In the 1945 newsreel below, Madame Evanti sings at Mary McLeod Bethune's 75th birthday celebration. Minutes 4:00-4:44.
Source: All American News, Inc. All-American news. -07, no. 2. produced by Alexander, William D. , Glucksman, E. M. , and Barnett, Claude, [1945] Video. https://www.loc.gov/item/2018601430/.
Resources
Kelly, John. "Remembering When Lillian Evanti Took the Opera World by Storm," The Washington Post. 19 Oct. 2019.
Maurer, Renee. "From the Archives: Lillian Evanti." The Phillips Collection Blog, 25 Feb. 2022.
Morris, Jennifer. "Black Music Month," Smithsonian Collections Blog, 23 June 2011.
Smith, Eric Ledell. "Lillian Evanti: Washington's African-American Diva," Washington History 11, no. 1 (1999): 24–43.  (Access via public library.)