Explore musical instruments in the Anacostia Community Museum's collection. From castanets to congas, they are tools for communication, creativity, connection, and community.
Listen for the talking drum, one of several instruments collected by Howard University professor Lorenzo Dow Turner. His groundbreaking research told stories of sounds and songs transported from Africa to the Americas.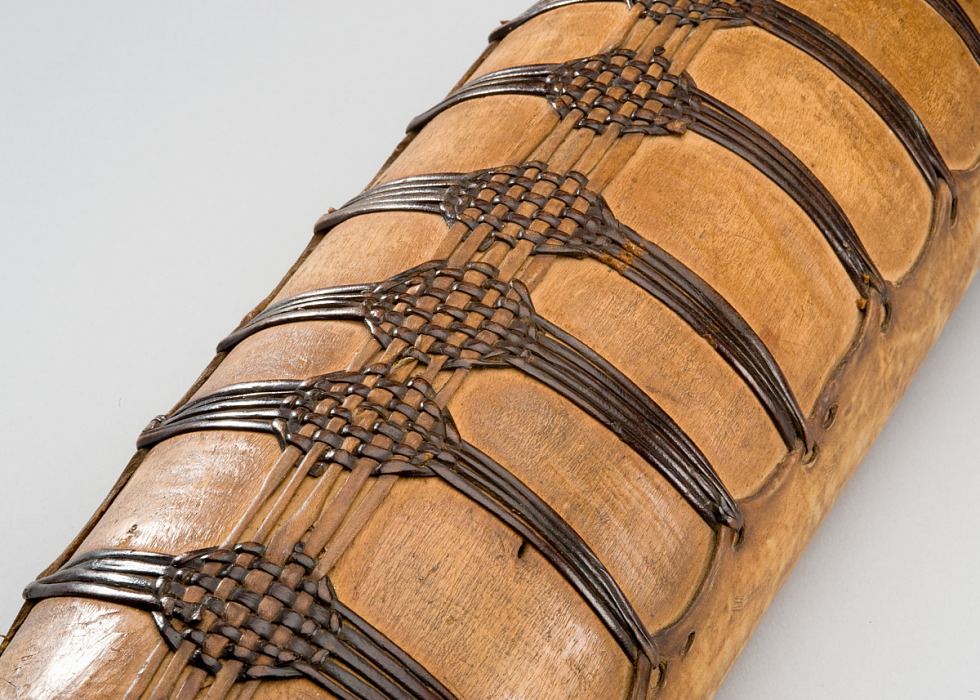 Dance to drums of the African diaspora, whose rhythms resound in Latin jazz, mambo, and Bomba del Chota. Imagine pulling up a velvet bench to Madame Lillian Evanti's custom-built Fischer piano. Hear how the opera singer starred at home and abroad, becoming the first African American woman to sing in Europe's grand opera in 1926. Listen for Evanti's own compositions, including songs for DC statehood, pan-American unity, and global peace. 

Strike up the band with a bugle and baton belonging to Boston-based Charles H. Sullivan, who conducted an interracial orchestra in the late nineteenth century. And, at the go-go, groove to Chuck Brown's Gibson guitar.