Paul Hawkins, a lifelong Washingtonian, was a percussionist, dancer, teacher, and mentor. He traced his musical start to Kelly Miller Junior High School, where he switched from saxophone to percussion due to an injury sustained in a car crash. His stellar musical abilities were matched by his dazzling dancing. As a teen, he won dance contests, jitterbugging at Carr's Beach, Sparrow's Beach, and Turner's Arena.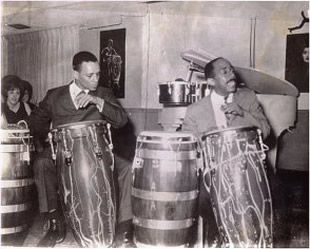 He performed on Capital Caravan, a variety show filmed at the Caravan Ballroom at 815 V Street, NW (in 2022, home to the 9:30 Club). Spotted by talent scouts, Hawkins and mambo dance partner James Alexander, who was first his conga student, became the first African American instructors for the Arthur Murray and Fred Astaire Dance Studios, respectively.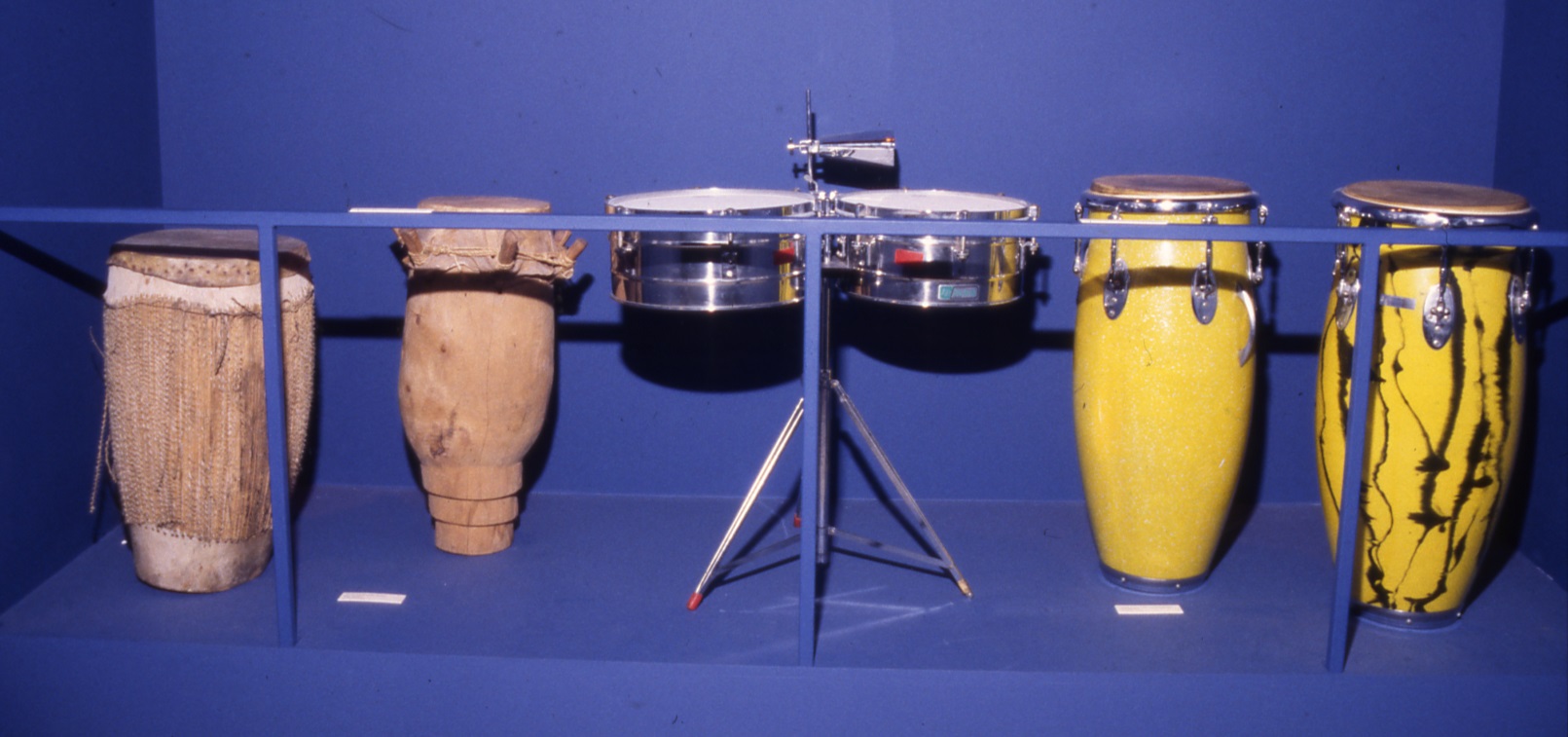 Hawkins traveled to mambo's epicenter, New York City's Palladium Ballroom, in the 1950s and 1960s, as did Roland Kavé, also a DC musician, dancer, and dance instructor. They brought the latest music and moves to the District, playing together in The Fabulous Los Diablos and teaching hundreds of people to dance at The Casbah on U Street.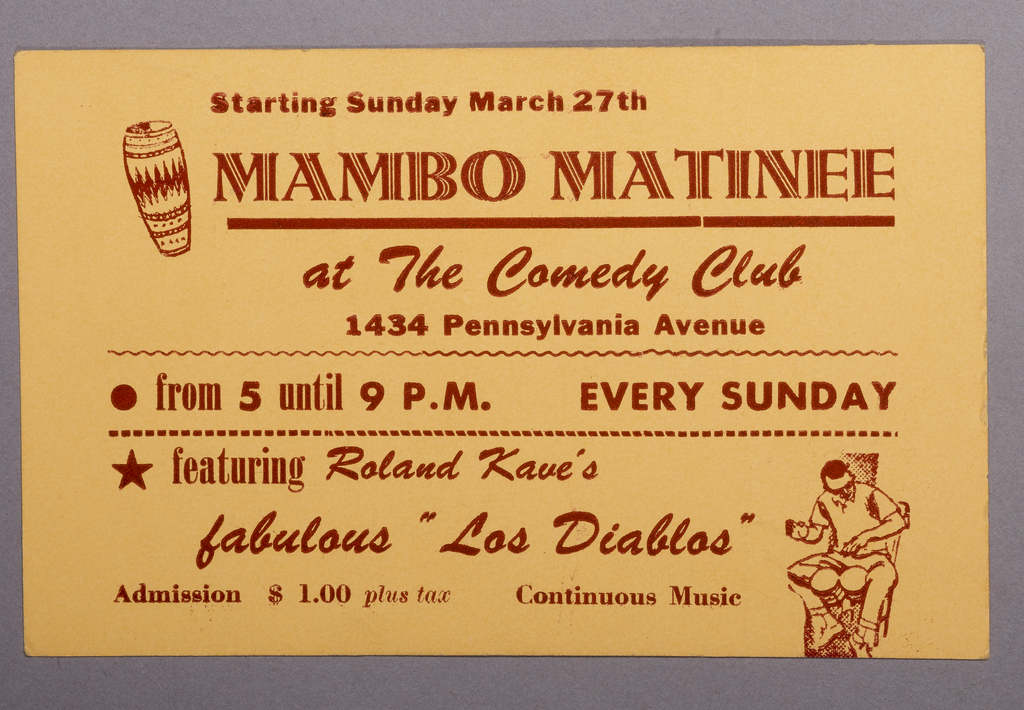 Hawkins also played at the Palladium. His band, Orquesta del Siglo Veinte (20th Century Orchestra), opened for Tito Puente, arguably mambo's monarch. When Puente came to the District, Hawkins sat in, as he also did whenever another longtime friend, Dizzy Gillespie, performed in DC. Hawkins also led the groups Los Tropicales and LaJazz. He played congas on the renowned recording, "Ramsey Lewis at the Bohemian Caverns."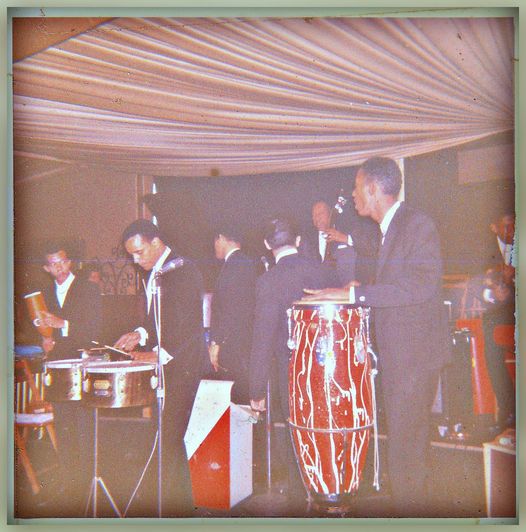 Hawkins helped to create the genre of Latin jazz by fusing bebop and Latin rhythms. Drawing a diverse following, Latin jazz unified the District in an era when race, class, and national origin typically segregated the city. Alexander recalled in 2014, "Back then in the nightclubs, when the Latin music was playing you'd never know the problems we had in this country….You'd see black, white, Latino, Asian" (Steve Kiviat, "Remembering Paul Hawkins: Pioneering D.C. Percussionist, Bandleader, and Dancer," Washington City Paper, 27 Feb. 2014).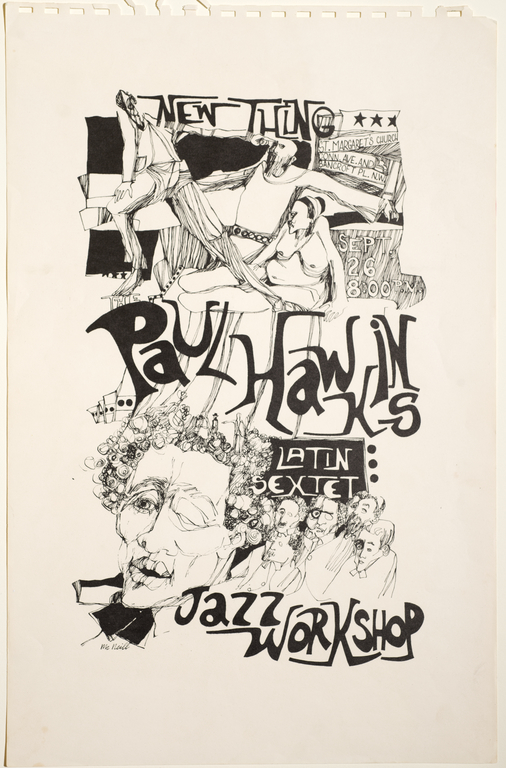 In the late 1960 and early 1970s, Hawkins and his bands participated regularly in The New Thing's Jazz Workshop at St. Margaret's Church in Dupont Circle. The Museum's collection includes a black-and-white poster promoting a performance of The Paul Hawkins Latin Jazz Sextet. Another band led by Hawkins, Speed Limit, is among those on a purple poster announcing the Jazz Workshop's September offerings. Speed Limit featured DC's legendary saxophonist Buck Hill.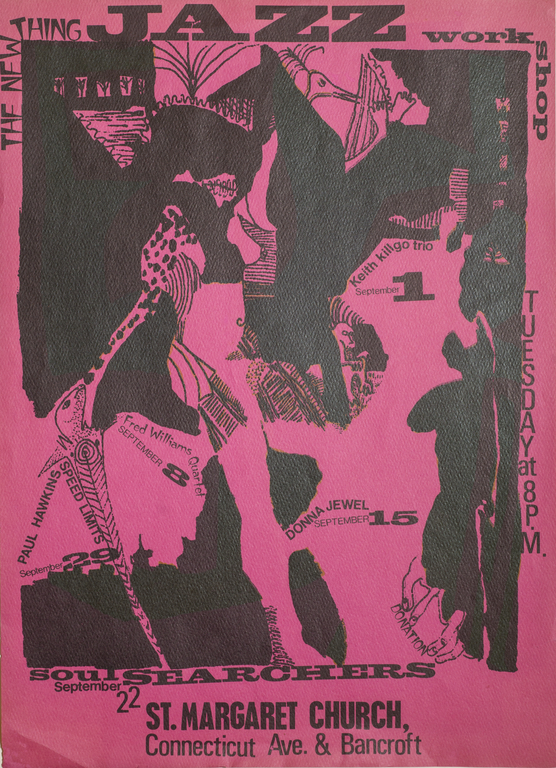 Hawkins also taught percussion at The New Thing, which drew heavily on drums in its Afrocentric approach to arts education. Another New Thing poster in the Museum's collection, for example, features the African Heritage Drummers and Dancers under the direction of Melvin Deal, who, like Hawkins, drummed, danced, and taught. Hawkins often played with Deal's troupe.
Hawkins participated in the Anacostia Community Museum's Black Mosaic exhibition in the mid-1990s. His drums, timbales, and cowbell were on display; three of the drums are now in the Museum's collection. In addition, he regaled attendees with stories at the related Musica Afro-Latina workshop in 1995. Several participants noted that DC's Latin music following was distinctively inclusive because, unlike in New York City, African Americans took the lead.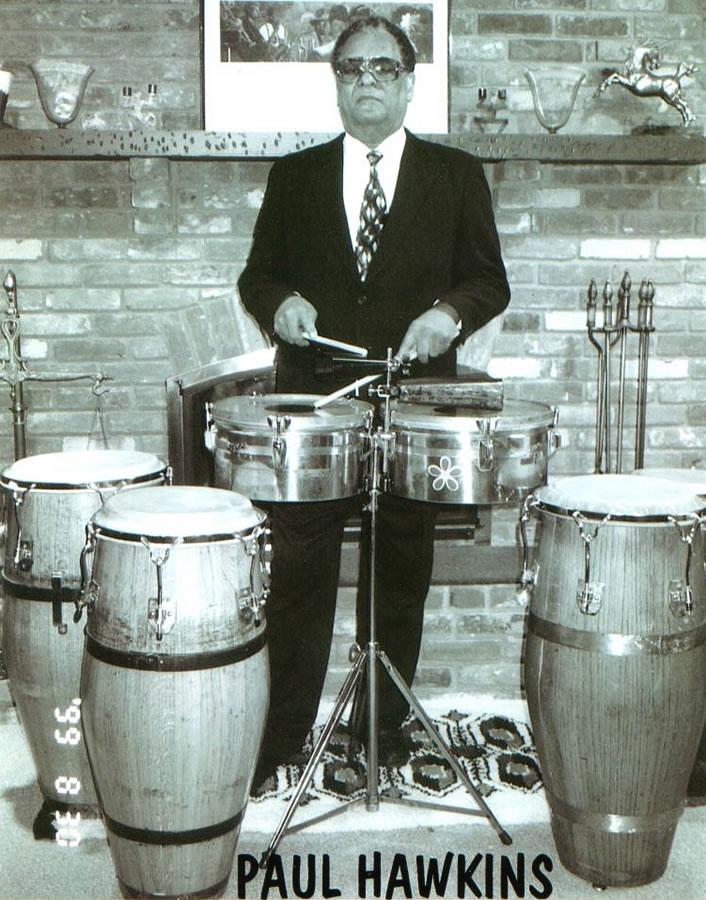 Those who knew Hawkins fondly recall his positive outlook, mentorship, and his hospitality, hosting post-gig parties attended by Puente, Gillespie, and many more. In 2022, his records still spin on Latin Flavor Classic Edition, a radio show on WPFW hosted by Jim Byers.
Resources:
Brace, Eric. "Paul Hawkins: A Local Legend in Latin Jazz." The Washington Post. 14 July 2000. Nightwatch, 11.
Byers, Jim. Latin Flavor: Classic Edition, WPFW, 89.3 FM, Washington, DC.
"Drums: Instruments of Change at The New Thing Art and Architecture Center," Smithsonian Learning Lab, Anacostia Community Museum.
Kiviat, Steve. "Free 'Metro Mambo: Casbah to Zanzibar' Concert and Lecture Saturday," Washington City Paper. 26 Feb. 2010.
— "Remembering Paul Hawkins: Pioneering D.C. Percussionist, Bandleader, and Dancer," Washington City Paper. 27 Feb. 2014.
— "Rubén Blades and Metro Mambo at the Smithsonian This Weekend," Washington City Paper. 26 March 2010.
Symmes, Patrick. "Cha-Cha-Changes for Latin Music: At the Smithsonian, a Primer on a Genre in Flux." The Washington Post. 15 Jan. 1995. D9.
Tito Puente, Live in Washington, DC, 1992. Paul Hawkins and Rudy Morales sit in with Tito Puente at Lisner Auditorium.