Jamestown Ter-Centennial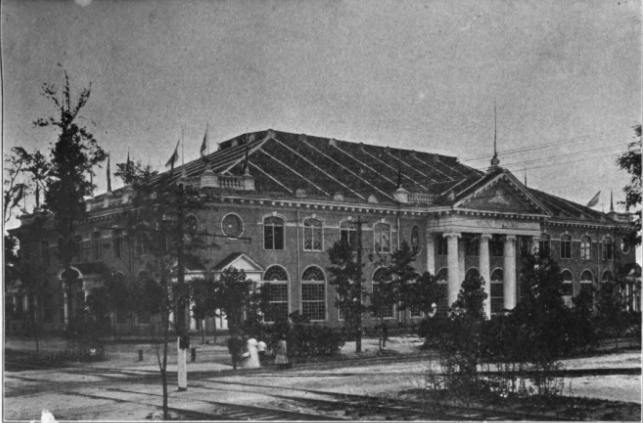 In the grand style of the World's Columbian Exposition (1893) and Paris Exposition (1900), the Jamestown Ter-Centennial Exposition commemorated the three hundredth anniversary of Jamestown's establishment by English settlers in 1607. The exposition featured a separate space for African American exhibitions due to segregationist policies of the Jim Crow era. Thomas W. Hunster, Director of Drawing for Washington, DC's African American public schools, was among the leaders who ensured that displays clearly communicated African American achievement while advocating for civil rights. He is acknowledged as a collaborator, along with other notables such as historian Daniel Alexander Payne Murray, in Giles B. Jackson and D. Webster Davis's report on the exposition, The Industrial History of the Negro Race in the United States, published in 1908 and revised in 1911.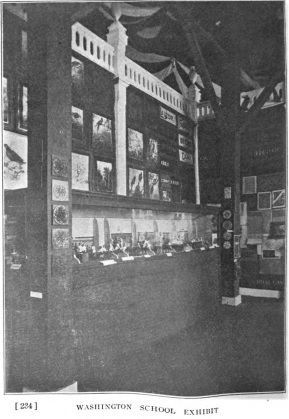 Professor Hunster and his students received accolades for their work. In the black-and-white photo above, student-made items included paintings similar to two portraits of parrots in the Museum's collection. The top row contains a painting similar to Parrot (below) by William N. Buckner, Jr., made two years after the Ter-Centennial. Buckner, a student of Professor Hunster's at the renowned M Street School, went on to become an artist and a principal in Washington, DC public schools.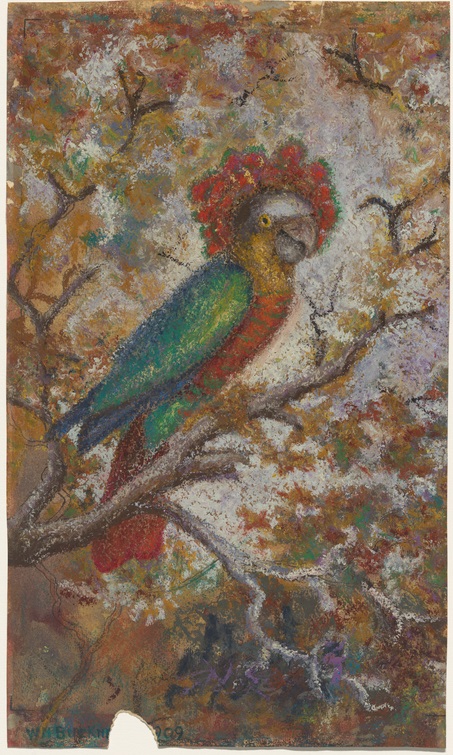 Exemplifying Hunster's innovative arts curriculum, students helped to design and construct the exhibits themselves. Armstrong Manual Training School earned a silver medal in the Education category for its industrial work.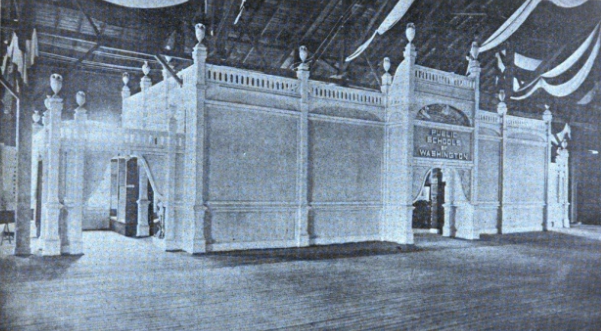 Also on view were Professor Hunster's oil paintings, which embodied his artistic accomplishment and activism. Out of 93 exhibitors and 244 paintings, Professor Hunster was recognized with just three other artists. Jackson and Davis reflected, "The exhibit of paintings occupies considerable space, and the number of individual exhibitors is large. The most successful paintings are a portrait of Booker T. Washington by J.R. Thompson; two oil paintings, 'Adam and Eve,' and 'An Old Woman,' by Adam Jones; a painting, 'Eloise,' by Robert E. Bell, and some portrait paintings by T.W. Hunster (199-200)."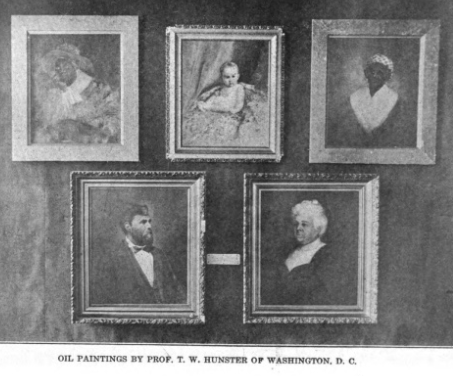 Among his five portraits, Professor Hunster's subjects included Harriet Tubman (upper left), Sojourner Truth (upper right), and decorated veteran and civil rights activist Milton M. Holland and his wife, Virginia W. Holland (second row). In 1879, Professor Hunster and Milton Holland had served on a committee together to help 240 African Americans relocating from North Carolina to Indiana. W.E.B. Du Bois featured Milton M. Holland's photograph at the Paris Exposition in 1900, to which Hunster and his students also contributed. In nine dioramas, they depicted a history of African Americans in Exposition Des Nègres d'Amerique. Also known as The Hunster Tableaux, the miniatures began with emancipation and culminated in a model of the M Street School, the college prepartory high school where Hunster taught art. Displayed at the M Street School before traveling to Paris, the exhibit "was the source of much community enthusiasm and pride," noted ACM curator Louise Daniel Hutchinson in Anna J. Cooper: A Voice from the South (114).
Hunster's influence was also felt in a diorama at Jamestown made by sculptor Meta Warrick Fuller. Seven years earlier, Washingtonian Thomas J. Calloway tapped Warrick to help repair models made by Hunster and Armstrong High Schools students for the Paris Exposition, which had been damaged in shipping. Scholars recounting the evolution of Warrick's diorama cite The Hunster Tableaux as an influence for the fifteen scenes depicting African American history that Warrick made for Jamestown, which won a gold medal.
President Theodore Roosevelt, First Lady Edith Roosevelt, and Booker T. Washington were among thousands of visitors to the pavilion dedicated to showcasing African American achievement.  Also in attendance were at least two more of Washington, DC's groundbreaking educators: Lucy Ellen Moten and Wilson Bruce Evans, principals of Miner Normal School and Armstrong Manual Training School, respectively. 
Resources
Ater, Renée and Meta Warrick Fuller. Remaking Race and History: The Sculpture of Meta Warrick Fuller. Berkeley, CA: University of California Press, 2011, 2022.
Brundage, W. Fitzhugh. "Meta Warrick's 1907 'Negro Tableaux' and (Re)Presenting African American Historical Memory." The Journal of American History 89, no. 4 (2003): 1368–1400. https://doi.org/10.2307/3092547.
Jackson, Giles B. and D. Webster Davis, The Industrial History of the Negro Race in the United States. Richmond, VA: The Virginia Press, 1908. Revised Edition. Negro Educational Association, 1911.
Kerr, Judith Nina. "God-Given Work: The Life and Times of Sculptor Meta Vaux Warrick Fuller. 1877-1968." (Ph.D. dissertation. University of Massachusetts, Amherst, 1986).
Revisting the World's Fairs and International Expositions: A Selected Bibiliography, Smithsonian Libraries and Archives, 1992-2004.
"Seeking New Homes" Evening Star, 6 December 1879. (Article about Hunster and Holland's service on the committee charged with holding a benefit concert to raise funds for African Americans moving from North Carolina to Indiana.)
Thompson, R.W. "And It Was a Great Day: Afro-Americans Take Position of Exposition Grounds and Do Themselves Proud." Baltimore Afro-American, 4 August 1907.