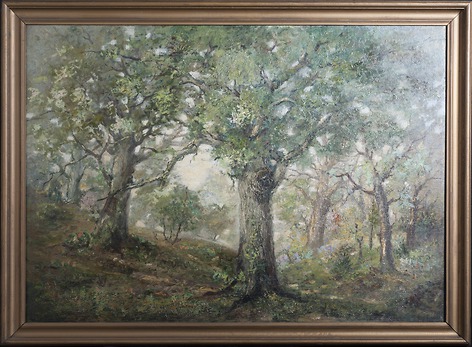 Thomas Watson Hunster (1851-1929) was an accomplished artist and innovative art educator in Washington, DC. He taught art and served as Director of Drawing for African American public schools in the city's then-segregated system. Over his forty-eight year tenure, he became known as the "Father of Art" for developing—and constantly refining—an interdisciplinary art curriculum for every grade level, from kindergarten through Miner Normal School's teacher training program. Generations of students learned to draw, a skill that he considered fundamental for understanding both one's self and the world. As Professor Hunster wrote in his 1899 annual report, "I deem it unnecessary to discuss the benefits derived from the study of drawing; the general correlation of drawing with other studies all over the country testifies to its value in education."1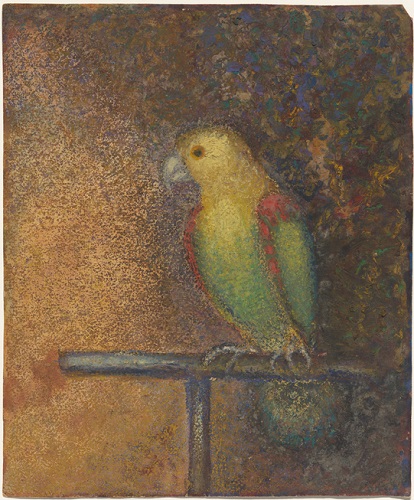 Professor Hunster's visionary leadership included introducing industrial and manual arts classes eight years earlier than offered in the city's white public schools. Further, he created a museum within Miner Normal School because most art galleries and museum barred Black visitors. He displayed the work of pupils and peers alike in well-received annual art shows.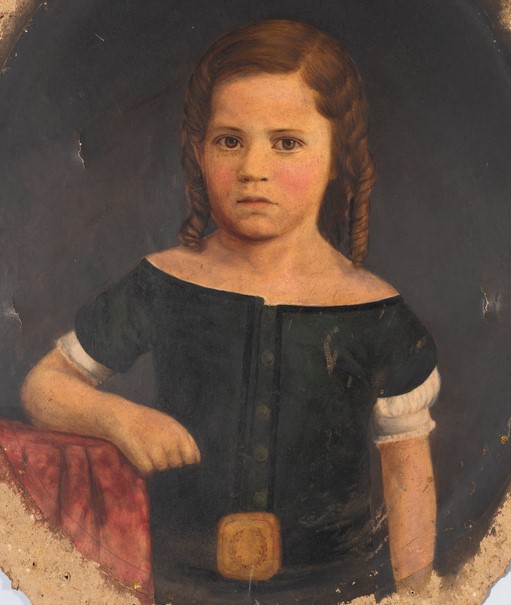 Professor Hunster primarily painted landscapes. However, he took up portraiture for a period to become more adept at detail before returning to still life paintings and his beloved landscapes.2 Hunster remained a practicing artist throughout his life, active not only in Washington, DC's art community, but also on national and international stages. He collaborated with Armstrong High School students to create nine dioramas depicting African American history for the Paris Exposition in 1900. He was also an architect of the Washington Public Schools display at the Jamestown Ter-Centennial in 1907. Student-made items and his own oil paintings showcased African American accomplishment in the arts, education, and vocational training. In both expositions, Professor Hunster used art to advance civil rights in settings where segregated displays paralleled social and legislative practice.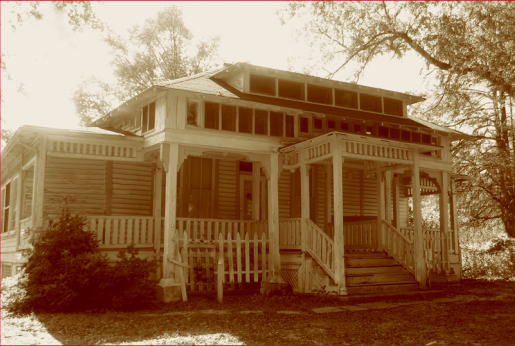 As Professor Hunster neared retirement, he designed a house and studio in nearby Ardwick, Maryland, a community created by African American professionals in Prince Georges County. Its wooded surroundings likely inspired many paintings, and the house's unique architecture lent itself to doubling as a gallery. Upon retiring in 1922, Professor Hunster was succeeded by Hilda Wilkinson Brown (1894-1981), a notable educator and artist in her own right.4 The prolific painter continued to create and exhibit artwork until his death on August 24, 1929.
A decade later, the Thomas W. Hunster Art Gallery was dedicated at the renowned Dunbar High School (formerly M Street School). A solo show at Howard University's Gallery of Art memorialized Professor Hunster with a centennial exhibition in 1951. Professor Hunster's paintings, along with paintings and marionettes made by his students, were on display at the Anacostia Community Museum's exhibition on M Street School principal Anna J. Cooper in 1981-82. 
Resources
Hutchinson, Louise Daniel. Anna J. Cooper: A Voice from the South. 1981, 1982. Smithsonian Institution. See page 114.
Lawton, Pamela Harris. "Hunting for Hunster: A Portrait of Thomas Watson Hunster, Art Education Pioneer in the District of Columbia." Studies in Art Education, Volume 58, No. 2 (April 2017): 100-114. DOI: 10.1080/00393541.2017.1292385 
Report of the Board of Trustees of the Public Schools of the District of Columbia, 1870-1900. Full-view access via HathiTrust.
Thomas Hunster's paintings in the Howard University Art Gallery eMuseum, https://howard.emuseum.com/people/1001/thomas-w-hunster/objects
Wormley, G. Smith. "Educators of the First Half Century of Public Schools of the District of Columbia." The Journal of Negro History 17, no. 2 (1932): 124–40. DOI: 10.2307/2714463.
Notes
1. Report of the Board of Trustees of the Public Schools of the District of Columbia, 1899. Full-view access via HathiTrust.
2. As noted in a biographical sketch by Howard University professor (and later, president) Stanton L. Wormley in a 1951 catalogue for a centennial exhibition of the artist's works at Howard University's Gallery of Art.
3. "Ardwick" in African-American Historic and Cultural Resources in Prince George's County, Maryland National Capital Park and Planning Commission, February 2012, 90-96.
4. The film, Kindred Spirits: Artists Hilda Wilkinson Brown and Lilian Thomas Burwell, chronicles the artistic legacy of Hilda Wilkinson Brown and her niece, Lilian Thomas Burwell, who became an artist with her aunt's support and encouragement.