Artist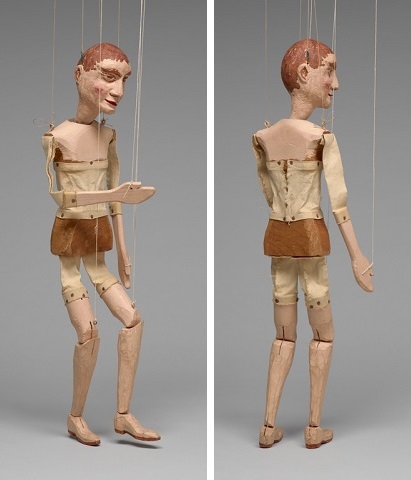 William N. Buckner, Jr. began formal art instruction when he entered elementary school in 1894. Like all African American students in Washington, DC's racially segregated public schools, he experienced an innovative curriculum that provided art education at every grade level. The curriculum was created, and constantly refined, by Thomas W. Hunster, who would become Buckner's teacher at the M Street (High) School. In parallel with his mentor, Buckner developed a lifelong artistic practice and served the DC public schools for over four decades.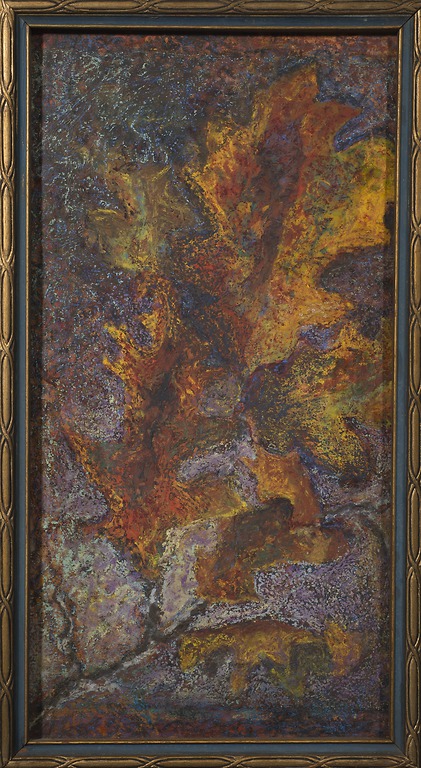 In the DC public schools, Buckner learned to work in multiple media and to teach others. The Anacostia Community Museum's collection features marionettes and paintings that he made while attending the M Street School and, subsequently, Miner Normal School's teacher training program (1907-1909). He particularly enjoyed and excelled at woodworking, including carpentry and cabinetry, as well as painting, silversmithing, and photography. A reviewer praised his metal work on display at the annual DC public schools art exhibit in 1910 and commented on his "intense appreciate for all the forms of art."1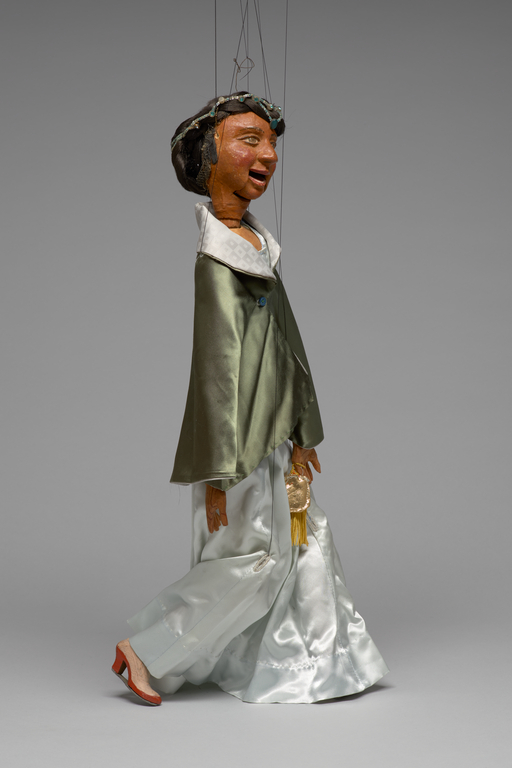 In the late 1910s and early 1920s, Buckner taught drawing at Howard University's preparatory Academy while taking undergraduate courses, eventually earning his bachelor's degree. His faculty colleagues included musician Lulu Vere Childers, philosopher Alain Locke, and anthropologist Lorenzo Dow Turner. He likely attended classes with Washington, DC artists Alma Thomas and James A. Porter. Thomas and Buckner both took teaching positions in DC public schools in 1924, while Porter became an art professor at Howard upon graduating in 1927. Buckner taught at, and later became principal of, Armstrong High School, the alma mater of Thomas, Porter, and other DC luminaries, such as musicians Duke Ellington and Madame Lillian Evanti.
Buckner also held leadership positions in local and national organizations committed to art and art education. He served as president of the Society for the Friends of Art, a Washington, DC-based organization whose mission was "to encourage interest in, and to develop all appreciation for all types of artistic expression, with particular reference to the influence of the Howard Art Gallery...under the supervision of Prof. James V. Herring."2  During his four-year tenure, Buckner "aided in the sponsorship of lectures on various phases of art."3
On February 18, 1938, he delivered a lecture on "The Negro in Art" on the occasion of James A. Porter's presentation of his painting, Tribute to the YMCA, to the Twelfth Street YMCA. The event celebrated the renovation of the first African American branch of the YMCA, which was a hub of community activism. Thurgood Marshall held civil rights meetings at the branch, for example. At the time, a child named Georgia Mills Jessup was learning from artist Herman L. Walker through a WPA art project located at the Y. Her mentor helped to inspire her career as an artist and and art educator in DC public schools. She became the Anacostia Community Museum's first artist-in-residence in 1968, and her artwork is in the Museum's collection.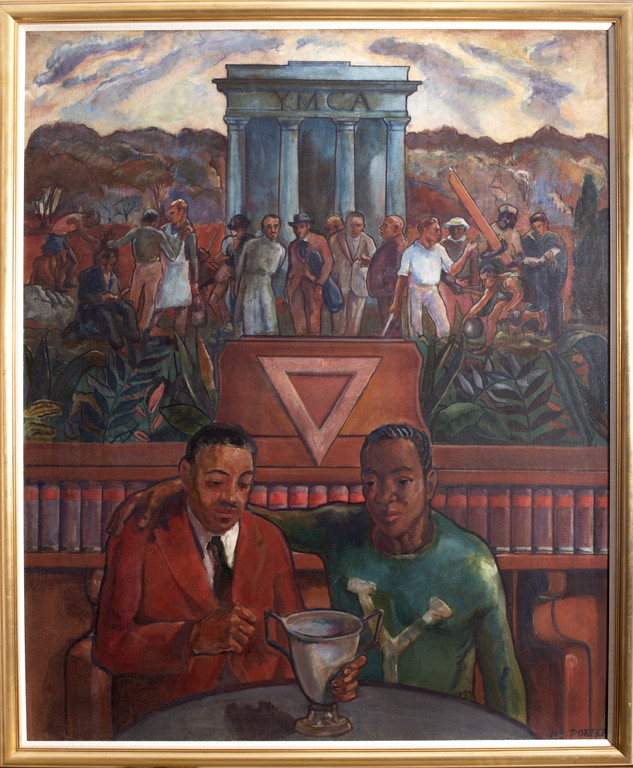 Buckner was also active on the art committee of the National Association of Teachers of Colored Schools (NATCS). In 1937, he attended an art committee meeting in Philadelphia, along with Alonzo Aden and James Herring, co-owners of the Barnett-Aden Gallery. Rosa Nixon Hampton, who succeeded Hunster as Director of Drawing for the Washington, DC public schools, chaired the committee. Buckner attended the organization's national conference in Atlantic City, New Jersey in 1939. (Note: In 1937, NATCS changed its name to the American Teachers Association, which eventually merged with the National Education Association in the 1960s.) 
Notes
1. Wills, John H. "Art in Our Schools," The National Forum, 4 June 1910, p. 1.
2. "Slaughter Inducted as Art Society President," Baltimore Afro-American, 12 November 1938, p. 15.
3. Ibid.
Resources
"Art Body of NATCS Outlines New Plans," Baltimore Afro-American, 7 August 1937, p. 21
"Notes of Art and Artists," The Evening Star (published as The Sunday Star), 11 May 1930, p. 21.
Wills, John H. "Art in Our Schools," The National Forum, 4 June 1910, p. 1.