Educator
As a teacher, counselor, and principal, William N. Buckner, Jr. lived out a legacy of extraordinary educators and administrators in Washington, DC public schools. The visionary art educator Thomas Hunster became a mentor and friend after teaching Buckner at the M Street School (1904-1907). Anna Julia Cooper was principal at M Street (renamed Dunbar in 1916), and Lucy Ellen Moten led Miner Normal School during his two years in its teacher training program (1907-1909).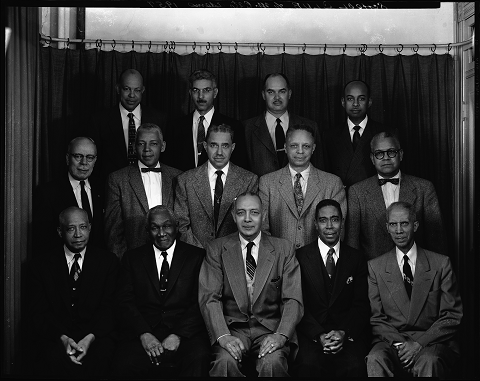 Buckner taught woodworking at Lincoln Elementary School after graduating from Miner. By 1915, he was Instructor of Carpentry and Building at the O Street Vocational High School, where his students laid the first floor in a Washington, DC public school.1 He left the DC public schools to serve in the Army during World War I and to teach at Howard University.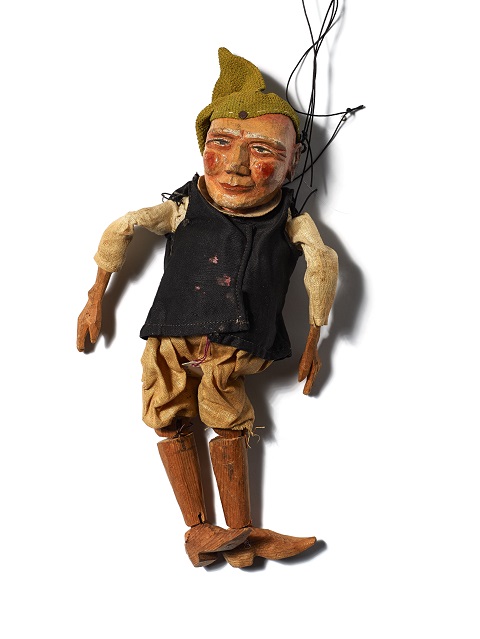 In 1924, he returned DC public schools, first as a teacher at Armstrong, a high school that fused vocational and academic instruction. For example, he helped to guide Armstrong's French Club in creating and staging a French puppet show. The script was written in consultation with a former M Street teacher, Dr. Carter G. Woodson.2 Another student production at Armstrong is represented in the National Museum of American History by a dwarf puppet and accompanying script for Snow White and the Dwarfs. Buckner later became a counselor at Armstrong.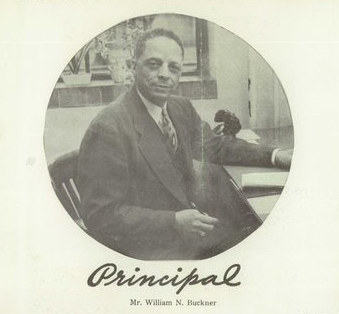 In 1944, Buckner became principal of Phelps Junior High School, whose focus was also on vocational training. Buckner's educational efforts went beyond students as he advocated for the trades. He worked to surmount racial discrimation in trade unions in order to secure apprenticeships and jobs opportunities for Washington, DC youth. A newspaper headline in 1946 exemplifies his outreach: "Public Learns Value of Trades in D.C. School's Open House Demonstration."3 One photo shows Buckner with a coalition of students, parents, teachers, and administators, while others depict students operating a platen press and explaining how an electrical panel works, respectively. In late 1951, he was appointed principal at Armstrong, which he led until his retirement in 1957. Buckner likely remembered Armstrong's founding principal, Wilson Bruce Evans, who collaborated with Cooper, Hunster, and Moten. Retirement did not stop Buckner's advocacy for the trades as professional pathways for students. He also continued to serve when called upon, such as to provide mediation after the 1968 riots and to help select a new school superintendent in 1970.
Education Runs in the Family
Buckner's spouse, Mary Cooke Buckner, graduated from Miner Normal School in 1911. The fourth-generation Washingtonian also taught in DC public schools, including Garfield, Slater-Langdon, and Grimke elementary schools. One of their daughters, Barbara Gwaltney followed in her parents' footsteps for almost three decades. She taught at Randall Junior High, was a counselor at Taft, and served as assistant principal at Eliot Junior High School before passing away in 1971.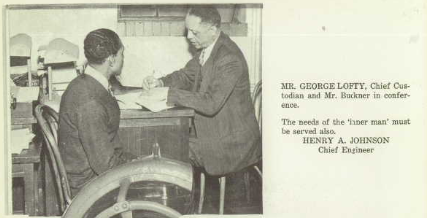 While Buckner's father did not teach, he worked in the school system as a custodian. Buckner's artistic abilities might have been influenced by his aunt, who worked as a seamstress, and his mother, a dressmaker as well as a grocer. 
Notes
1. "Students Lay Floor in School Building," The Evening Star, 18 June 1915, p. 15.
2. "Public Learns Value of Trades in D.C. School's Open House Demonstration," Baltimore Afro-American. 1 June 1946, p. 16.
3. "Puppet Show Given at Armstrong High School," Baltimore Afro-American, 19 December 1936, p. 10.